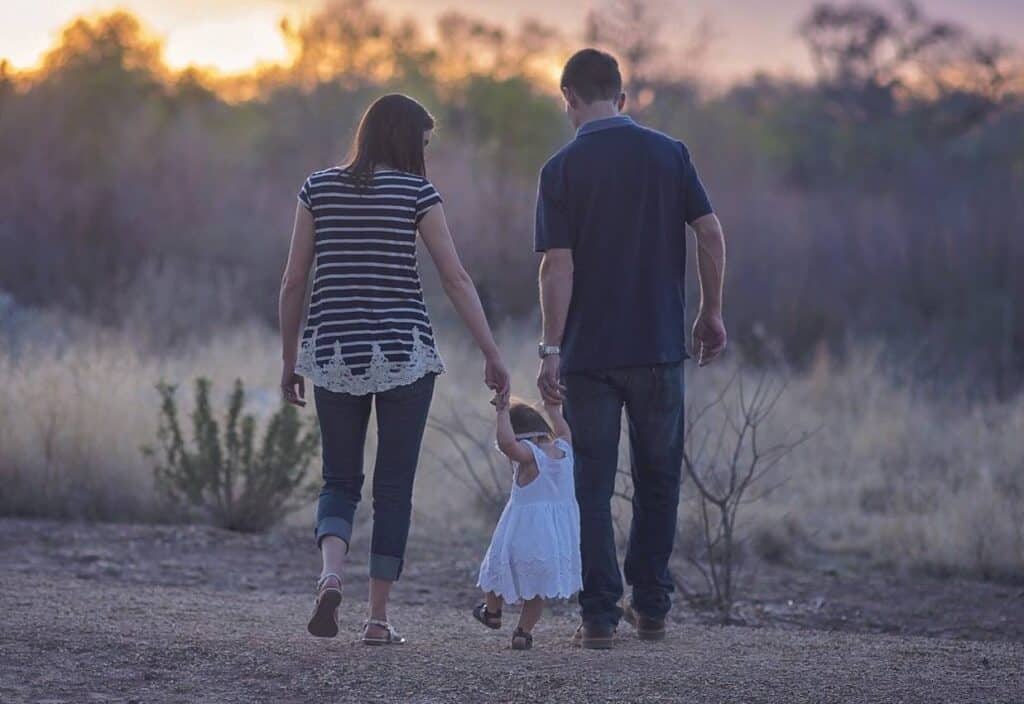 I always hear people talking about all the negative aspects of having kids, the problem with this view, is that it makes people think having kids is a bad idea. But that isn't true, children are a challenge, but they change your life for the better.
Worse so, discouraging information

about kids tends to affects people who could be great parents, as generally speaking people who plan to have children are conscientious.
Here is a list of eight benefits to having children.
1) You Get Your Priorities Sorted Out
Having children is a significant life change. Children change your life, and where it is heading. With this change, you reevaluate what you are doing with your time. From there, you figure out what is essential and compatible with your lifestyle.
For me, having a child made it clear that I needed to work on my writing. It also helped me realize I needed to give up on my fruitless side-projects and freelance work.
Children take up a considerable amount of time, especially in the beginning. As long as they are awake, they need supervision. That said, it gets easier after a year, at that point children are a little bit more independent.
The thing is, you no longer have time to waste. If you want to get something done, you need to do it while the baby is asleep. You will also notice that the baby wears you out, so you need more sleep.
Parkinson's law says "any project will fill the time you give it" and having kids forces you to be more economical with your time.
In this sense, when you have less time, you squeeze in more work. Your projects will have stricter timelines, and you will need focused attention.
When you have less time, you use it more wisely. You are forced to consider everything you are working on and focus on fewer things. Being forced to think about your priorities is a huge benefit of having a child.
2) You Learn To Have More Patience
Before having a kid, I was annoyed by crying babies on airplanes. It is still annoying, but now I understand and don't hold it against the parents,
Someone could be a bad parent, so that is why the baby is crying. But more likely, they are trying their best, and the baby is crying anyway.
There are three reasons why a baby gets upset, either they are sleepy, hungry or hurt. On a plane, it is loud, and the air pressure can hurt ears. A baby may have trouble sleeping, and this will make them grumpy, and more annoying.
The thing is, you tend to understand why something happens better when it has happened to you. At first, you learn to deal with your crying baby, then other crying babies.
In general, these experiences will help you deal with other annoyances in the future. Obviously, you don't want to have bad experiences, but one of the benefits of having a child is that you learn to deal with bad experiences better.
In time, you are prepared to deal with other grumpy babies. With practice, this translates into a better understanding of all your annoying situations.
3) You Learn To Sing
One day, long ago while my mother was singing to my younger brother, he stopped her and said, "Mommy, sing your best!" She stopped and told him she already was.
When you have kids, you need to learn how to sing. You discover at times that nothing else will work and you need to sing. Your skill level doesn't matter, but your willingness to sing does.
You will realize you're glad that someone sang to you as a child. The reason being, you still remember the words to some of the songs you heard back then.
Kid's songs get repetitive fast. For this reason, I've started making up songs. My daughter hasn't complained yet.
The songs I sing match the tempo of songs she already knows, so I only need to make up the words. I mix observations and rhyme, and these songs can go on for as long as necessary.
Singing is satisfying to your creativity and gives you a chance to interact with your child.
Songs also help you deal with stress and anxiety, so it's a win-win. You might not have ever thought that being able to sing was one of the benefits of having a child, but it helps in more ways than you could imagine.
4) You Learn To Function On Less Sleep
Not getting enough sleep sucks, but it is something you get better at with a child. In the first few months, babies don't sleep well. You never know when they will wake up and need something.
At first, it was tough, the exhaustion got to my wife and me, and it was a pretty stressful time for us.
But after a while, we got better at dealing with it. Now, seeing how busy I am when my daughter is awake, I've made a habit of waking up before her.
Waking up at 6 a.m. has made me a morning person, this is something I've never been before. That said, I've come to realized I could work much better in the morning than at night (as a former night owl).
No one wants to be tired all the time, but you learn to deal with it and this is one of the benefits of having a child. It also forces you to go to bed earlier, which compensates for the early wake-ups.
You will be sleepy, especially in the beginning. But in time, this should motivate better habits. When you can start with sleep training, life will be better for everyone.
5) You Get Out More
My wife and I are both introverts, so most of the time we would rather stay in than go out. In the past, a typical weekend may have involved going for a walk or going out for dinner. Otherwise, it wasn't uncommon for us to stay in our apartment.
Now that we have our daughter, we get restless if we stay in too long. We usually make plans and try to figure out where we can go to do something.
We often go to visit my parents. They love our daughter and can't wait to see her when we arrive. A visit gives us a break, and a chance to see her.
When we go sightseeing, our daughter likes to see things she hasn't seen before. But, travelling at this point is more for us. We all get something out of it.
Getting out is also breaking our routine and doing something different. During maternity/paternity leave, life is so busy that is is important to get out of the house sometimes.
We go places more than ever before, but this doesn't mean spending too much money. It's about getting out, going places and seeing things. While at other times, it gives us a break from our baby.
6) You Learn To Make Friends Again
When my wife was pregnant, we met a few couples who were having babies around the same time.
Talking to them, we had something in common and would soon share a similar experience. My wife was also able to chat with women in the same situation as her, who could even speak her language.
Once you have kids, you spend more of your time with people who are in a similar situation which gives you a chance to make friends with your child's friend's parents.
Unfortunately, you don't have much time for old friends or friends without kids. To see them, you need to leave your spouse home alone with your child in the evening. That isn't something you can do all the time.
It will be easier to be friends with people who also have kids, and that is one of the benefits of having a child. You will have more in common, and the same obligations and responsibilities.
7) You Learn To Be More Responsible
This one is noticeable and quite significant. Without a child, you are in complete control of your life, and you can do what you want when you want. You can make bad choices, without any consequences.
But with a kid, you always need to make better choices. Moreover, you need to be sure you are doing what is best for you and your family.
You also need to plan, because you can't jump in the car and go for a drive. You always need to know what you are doing, and you must bring things for the baby.
Also, when driving, you need to consider the lives you are responsible for as well. You need to be more careful and respectful of the law. Speeding may have been fun in the past, but now it is a hazard.
Without a child, you can do whatever you want, but with one, you need to think twice. So you always have to work at being a good parent and making better choices.
Even with work, you will need to make better choices. The reason being, you may want to build a better life that will allow you to be a better parent.
8) You Learn To Be More Positive
Being positive is something most of us are always trying to do. But with a kid, you have to be positive, even if you pretend at times.
Kids can sense how you feel, and feed off of it. If you are unhappy, your child will know, and it will cause them stress. You do not want to stress out your child any more than they are already stressed.
Luckily spending time with children makes you happy and more positive. Babies always smile and laugh when they are having fun. As a parent you will enjoy seeing this, so you will want to be cheerful around your child.
My daughter's smile and laugh always makes me feel better. If I've had a bad day, getting home and seeing her puts me in a better mood, which helps a lot when times get tough.
One last thing that I've mentioned before. Having a baby may inspire you to work on your goals. In turn, the satisfaction of working on them will make you more positive about life in general.
You should be positive around your kids. Luckily kids make you more positive.
There are many benefits of having a child
We've talked about some of the positive changes having a child could have on your life. And to be fair, children are a challenge that will change your life, but that doesn't have to be a bad thing as there are many benefits to having a child.
Having a child is a significant decision, but rather than focusing on the troublesome things, think of all the positives.
In the end, having a child will make you a better person in many ways. So remember this, it isn't as bad as some parents will have you believe.