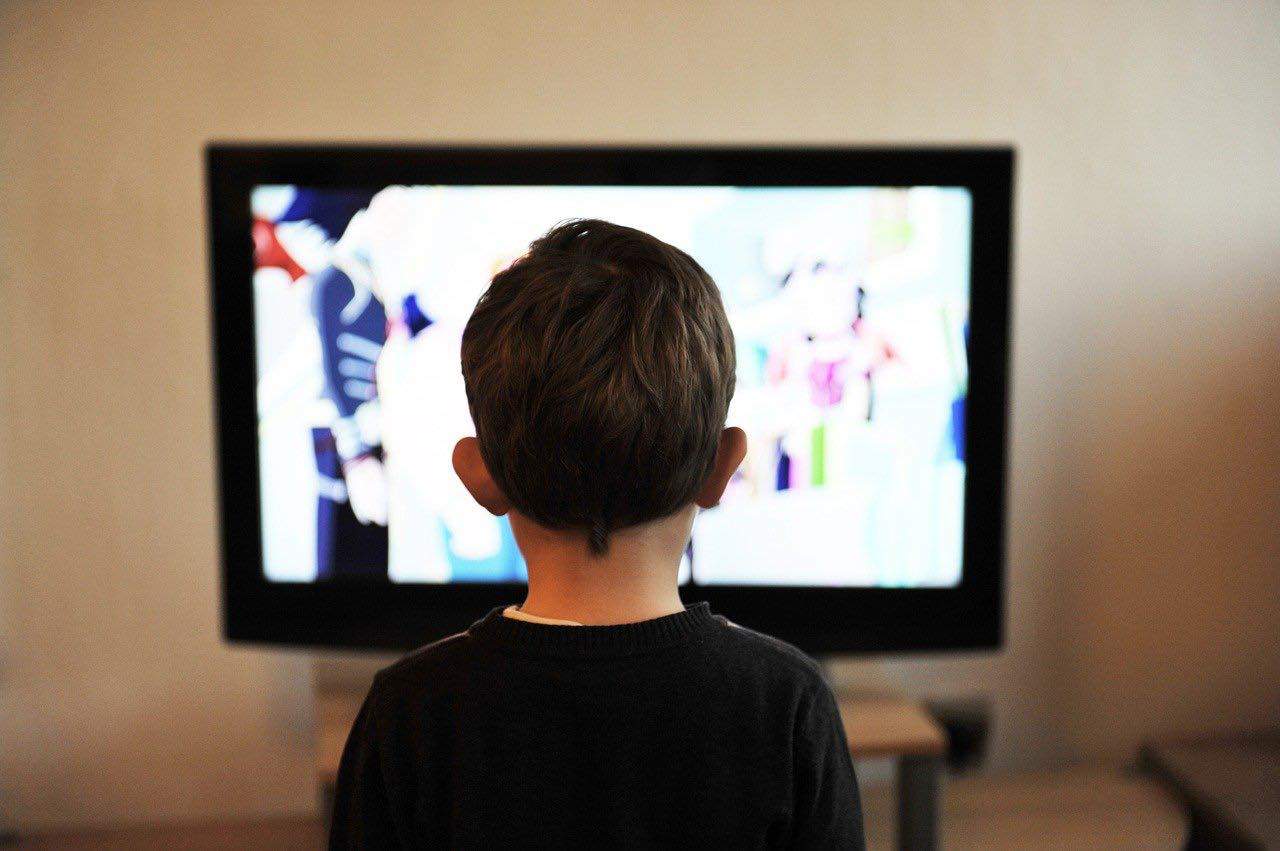 Almost everyone has a favourite show they can't wait to watch. People say we are in a golden age of television. There are so many series that get people hooked and have them waiting for every episode. Equally popular, with new services people can binge-watch a series over a weekend.
The rest of my family are all avid TV watchers, and they always have a few shows on the go. Most nights, they know what they are going to do because they have a show or two to watch. If they get busy, they have them recorded, so they have a backlog waiting for them.
Some of the most popular shows have been on for years. The walking dead

is in its 11th season. When you think of it, that is a lot of hours spent in front of a TV.
There are so many 24-hour news channels that you could spend days watching. On top of this, many channels have nightly news. Recently, true crime and other 'news shows' have grown in popularity.
That said, TV shows and news are entirely different beasts, but they both depend on the same thing. That is, you sitting on the couch and staring at a screen.
Those are just a few of the reasons why you should stop watching TV, but let's get into some more. If giving up TV sounds horrible, remember that your life will be much better if you do.
You'll Have More Time
TV is a time killer. It eats up a lot of time, so much so that you don't even realize that you are missing out.
Consider 25 episodes, 1 hour each for eight seasons. That's over 200 hours or more than eight full days. If you like a show, you will watch the season. Even still, there are other things to watch on TV, like the news. That takes less commitment, but it is on every day.
For a reference on time, we talked about walking dead. That is eight full days. In that time you could have made a decent dent in writing a book or started a part-time business.
The time dedicated to TV isn't always wasted, but it could be better spent with someone else. In this sense, you are doing something together, when you get a chunk of time. For my wife and I, we sometimes watch shows in the hour between finishing chores and getting ready for bed.
Unfortunately, the time spent on TV is gone forever. After a year, you could have accomplished something significant. Most people do not have any ambitions, so this doesn't matter. But if you have a dream, you will always have something to work on. Meaning, you could still be doing it instead of looking at the TV.
The most important reason why you should stop watching TV is that watching TV takes up too much time.
There is a commitment that comes along with choosing to watch a show. An episode itself isn't usually too long, but a series and a season are. All the time spent watching TV could instead be dedicated to something more fruitful.
You'll Be Happier With Less Bad News
This one isn't about TV shows, but it is instead about TV news. The news has a noble goal of informing us about what is happening in the world. For the most part, this isn't what it does. But the focus of many stories is all off. While watching the news, you will see most of it is sad or unfortunate.
There are a lot of things happening in the world, especially the unpleasant. The problem with the news comes down to focus.
You always have the choice to focus on the good or the bad; this option is up to you. But when you watch the news, the decision is made for you.
The news is fear porn that focuses on the bad and extreme. It shares with you, all the bad things happening across the globe. This lack of focus on local means the whole world of 7.6 billion + people is a source. So all that negativity gets dumped on you.
More recently, the local news has started to become a thing of the past. As a result, more and more of the press is regional or national, meaning it draws on an infinite source of bad news.
There are these charts, showing how many people need to die in each region of the world for the news to cover it. The numbers vary, but the message is the same, the press focuses on the sensational and extreme.
The problem with too much bad news is that you start to believe that the world is a dangerous place.
You begin to accept the stories and think the world is becoming an ugly hellhole. A big reason why you should stop watching TV is that you will be happier and will feel safer.
The fact remains, the world is the safest it has ever been. There are fewer murders, wars and diseases than ever before. But you wouldn't know that from watching the news.
Cable Costs A lot Of Money
We haven't ever had cable, so we've saved a lot of money over the years. That's a massive issue with cable and TV; it costs so much.
Let's do some quick math, say cable costs $80 a month, and you pay 12 times a year, that is $960. Not a small amount of money, after two years you could use that money to go on a trip.
After 30 years or so of spending that much, you will have paid a year's worth of salary. You may not have cable for that long, but the amount of money mounts up if you think about it.
There are cheaper alternatives, costing $10 a month, but they pile up at a more reasonable rate. The problem with Netflix is that it doesn't have anything new. As a result, you still need cable to watch all the latest shows.
A lot of the people I know who have Netflix, still have cable or another service, so they aren't saving much.
Another reason why you should stop watching TV is that you will save a whole bunch of money.
Watching TV is Passive
Another problem with TV is that while you watch it, your brain goes into a sort of sleeping state. Because everything is happening in front of you on the screen, you don't participate. You could say TV is high bandwidth. As a result, you don't have the resources to think about everything you see, so it all gets absorbed.
For example, anytime I'm at my mom's house, and we are watching TV, she gets into this state. If a strange or exciting advertisement comes on, I ask her about it. She usually doesn't remember or says she was thinking about something else. Even if she doesn't remember, she is still absorbing and consuming.
In general, when watching TV, your mind goes into this TV watching state. You stop thinking about what you are seeing because there is so much. You don't question it, and it gets stored without being digested.
This information piles up and fills your mind with ideas about things and what to buy. Even ideas you don't believe get stuffed in and become hard to forget.
Being an active consumer of ideas is an important reason why you should stop watching TV.
When you read, everything is slower, and at a lower bandwidth. Giving you more time to be critical of what you are consuming. You may not stop to think about what you are reading, but you can if you want.
With books, you're focused on something specific, making reading more taxing. However, this keeps you learning and forces you to stay attentive. But, this also means you pay more attention when you read a book. This suggests that it is better for your mind than watching TV.
Having Less To Talk About
It isn't as bad as it sounds, but it does matter, though not in the way it may seem. When you watch a lot of TV, it becomes one of the things that fill your mind. This means, when you talk about what is going on in your life you will often fall back to TV.
In my family, when there are gatherings, there is usually a lot of talk about TV shows and sports. When this happens, I have nothing to say, so I can't take part in the conversation.
But in my mind, I'm not missing out, the stuff that I ponder is way more interesting to me.
Rather than thinking about TV shows, I focus on things that I have read or the projects I'm doing.
These things aren't so easy to connect with other people on, at least as much as TV. But they are meaningful to the people in my social circle. You may be annoying to the people who spend all their time watching TV, but you will become attractive to more interesting people who have other things to talk about.
Being able to talk about things other than TV is a reason why you should stop watching TV. At first, it might be difficult, but in time you will find that you can have more interesting conversations.
This point may seem silly, but it is true. If you decide not to watch TV, you will have less to talk about to some people. Many people watch a lot of TV, so keep this in mind as you may have to come up with different topics of conversation.
The News Is Fake
There are so many options when it comes to choosing what to give your attention to. There are so many different places to go for news, while some are better than others, but most are 'fake.'
By fake, I do not mean that it is not true, though it could be. Unfortunately, it is impossible to know most of the time. When I say it's fake, I mean that it doesn't matter. It doesn't matter to you, and it won't inform you of anything. In other words, it is not newsworthy. So it has no benefit other than getting you to focus on it and watch ads.
Another thing about 'fake' news, is that it focuses on the wrong side of reality. If you watched the news during the election, no one said Trump would win, and they were all oblivious to this 'reality.' When the results came in, many people were angry, because they didn't see it coming. In a big part because the news wasn't telling the truth or had no idea about the facts.
Being able to avoid fake news is a good reason why you should stop watching TV. Without TV it will be much more difficult to consumer fake news.
Anything on the news about celebrities is not news, but gossip. The coverage of these kinds of things is the definition of fake. In this sense, the news is information porn about things that are not newsworthy. For most people, this is useless anti-information, that should instead be called entertainment.
For the most part, the news is junk, and if you watch it, you will get what it has to offer, which is nothing.
The Solution To Your Problems and Why You Should Stop Watching TV
Cutting TV from your life doesn't need to be an all or nothing choice. You can cut out a lot, cancel cable and only watch a couple of shows online.
When you cut out TV, you will be happier because you have less unfortunate things to occupy your mind. If you are unhappy, there are things in your life you should focus on instead.
If you are always watching TV, you're distracted and may forget about what is going on in your own world.
When you cut out TV, you have more time for other things, like reading books or working towards your goals. These kinds of things are much more satisfying in the long run. If you work towards a goal, you will always be happier down the line. If you usually watch TV, you may forget your problems, but they will come back to haunt you later.
There is also a risk that you will have less to talk about, especially when it comes to TV. But that can be replaced with more exciting conversations or people.
The best reason why you should stop watching TV is that it will make your life so much better

. But if you don't believe me, give it a try, and your brain will thank you later.